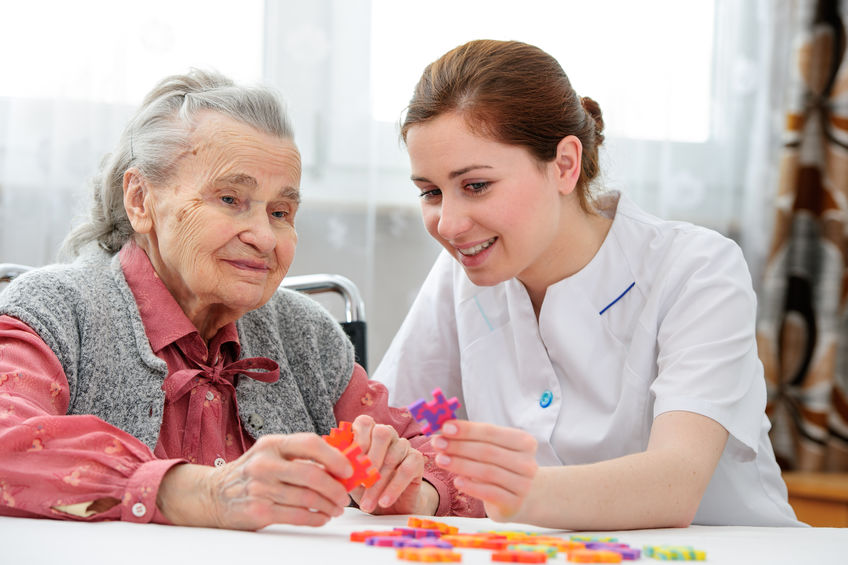 Living with a family member experiencing dementia, Alzheimer's disease or a cognitive change can be a heavy burden. Our experienced caregivers can help your loved one stay safe and comfortable at home.  Following a thorough telephone conversation, our Administrator will schedule a time to meet with you and your loved one and find out exactly what would be needed in the home.  A look at your loved one's necessary schedule, routines and a "day in the life" will start the detailed process.
Next, a comprehensive in-home physical assessment by our Director of Nursing will be completed and a care plan will be tailored to the specific personal and cognitive needs. We will then match your loved one with a dedicated care provider. Understanding how important the caregiver-client relationship is, our caregivers are fully trained and experienced in memory care and we will work closely with you to find the right fit.
Even though Alzheimer's disease is the most common form of dementia, it is not the only one. Other forms include vascular, frontotemporal, Lewy body, Parkinson's disease, young onset dementia, Down Syndrome and others. Since each type of dementia can have a different cause and different symptoms, the care our team delivers will be consistent to his or her diagnosis.